I'm making this Post to address a few concerns and issues the clan seems to have.
Such issues include the lack of activity and the much more recent people leaving and complaining about certain issues. 

1) it's very obvious and it's been well established that time is very limited with this clans members and that gives us the false illusion that this clan is inactive. No, we are not inactive, we are just busy with "Life" and "School" related things right now and will come back full force as soon as finals are over

2) Each member that leaves sets a bad example to his or her brother in this clan saying that abandoning ship is more noble than sticking it out to the end. If things are so bad, then please do man up and fix the problem or contribute to it yourself rather than pressuring others into doing the job for you. this Clan is equally owned and it's own members empower it, not just it's leaders 

3) Complaints are to be PMed to Either Me or Oscar or both if the topic or concern is serious or complex in nature.
A Post may also be made if you wish to have the Clan's general census on the matter. In no way, shape, or form should a complaint be made to put people down or the Clan but to provide a positive progressive solution or awareness to an issue you may have 

Lastly, This is only the surface of my reforms and Action along with discussion and change will result from this.
Contribute, speak up, and let your voice be heard. For now is the time to let me know what you think is best for this Great and fair clan.






Clan

: Raptor


PSN

: Starseeker16


Posts

: 215



I agree.

But foreal, from now on wear the tag, its the first step we have decided to take in the effort of becoming a better more structurally organized clan. Wear it in game and on the chat please. Thanks.
Set your soul on fire and let the world watch you burn.






Clan

: ṜḀṖṬṎṜ


Posts

: 1276



I agree with wearing the tag. I feel like I am the only one who wears it ingame lol. ik other PC players wear it but either we are never on at the same time or I just play it a lot more but I am the only SWL player I see most of the time :/ I think we should try and recruit in the PC sector to get our name out more.  I have had multiple people comment on the SWL tag saying things like "I didn't know SWL still existed" or "why is SWL even still around?"
"To do nothing is the way to be nothing."
― Nathaniel Hawthorne






Clan

: Raptor


Posts

: 423



You can recruit too man

Set your soul on fire and let the world watch you burn.






Clan

: ṜḀṖṬṎṜ


Posts

: 1276



IK ive been trying but I had two guys I was thinking about, I even got one on the site and told him to post an app lol but dark recruited them BOTH
"To do nothing is the way to be nothing."
― Nathaniel Hawthorne






Clan

: Raptor


Posts

: 423



I think a more important step in helping the clan would be to organize practices and actually give the members the motivation to be active. We need to be consistent and practice as much as possible. We can have all that other bullshit but if we aren't active and we aren't improving its almost worthless. Another thing that toaguy suggested is that in order to play in any battles you must use skype. It's essential nowadays for us to use skype considering everyone else is doing is and its necessary to communicate well. There is no reason any of the current members can't use skype.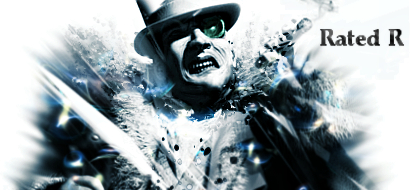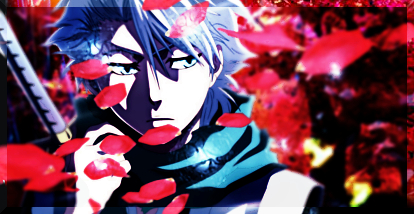 PSN

: R4T3D-R-34L / naga-sado


Posts

: 187



---
Permissions in this forum:
You
cannot
reply to topics in this forum