Well our forum was reviewed, here is what was said about the site:
@Derri

wrote:

Star Wars Legends

Graphics and Layout

Banner

(Score: 10-10)

The banner really fits well on your forum and it blends well with your background. It does the job a banner should do by informing you exactly what the forum is about as well as other details such as the name. The overall design of the banner is good as it blends with the background colours really well. Overall I don't have much to say on with regards to your banner and I can't fault it in any way. I've therefore given you a score of 10/10.

Navigation Bar

(Score: 2-5)

The navigation bar is a little small and looks cramped. I also found it slightly harder to read because of this and in combination with the navigation bar being transparent and the text being small it doesn't make it easy to read. I'd suggest making it slightly bigger or making the text more visible. I have therefore given you a rating of 2 out 5. 

Post & Forum Icons

(Score: 5-5)

Both the forum icons and post icons are a series of arrows of various different colours. I don't have much to say about these because they fit well with the background and general design of the forum. I don't exactly think they fit the topic theme but that's not important considering what your forum is about. I have therefore given my rating of 5/5.

Background

(Score: 5-5)

The background by all means is very nice and it has lead you to creating a theme mixed with red and orange as well as some other rather heavy colours. It is most certainly a nice background and while it does have some issues (I'll explain these under theme) for all 

purposes it is well designed background and therefore you have been awarded 5/5.

Other Forum Images

(Score: N/A-5)

You don't have any other images and therefore this section isn't relevant and will be deducted from the finial total. 

Theme

(Score: 8-10)

Generally your theme is nice, well coloured and overall well designed. My only personal issue is that with the theme having a transparent look and therefore the background being seen all the time it can be hard to read specific parts of your forum and the use of coloured text isn't always the best for some people to read and it might put people off. However I can't deny that the theme itself looks good. I think if you could add some kind of CSS code that would make when you hover over categories they solidify making the text easier to read then it might help out people. Overall I'm going to give you a rating of 8 out of 10 for your theme. 

Forum/Category Layout & Organization

(Score: 10-10)

I don't have too much to say about your forum layout and organization. I think the layout suits your forum very well and I don't have any suggestions or changes to advise.

Score:

40/45

Special Features & Originality

Widgets

(Score: 5-5)

On the forum index you have the following widgets

Log in

Latest Topics

Search 

Who's Online

On the portal you have some more: 

Navigation

Roster

Important Links (rules)

Personally all these widgets are fine and are well made and presented well. I don't have anything to suggest or add other than that you might wish to place the important links widget on the main forum board as they can be used well on both. Since I don't have any criticisms I'll award you 5/5. 

Notable/Unique Design & Coding Features

(Score: 10-10)

From what I can tell you have an Xat Chat on the portal. Personally I'm not a fan of those chats because they make a lot of noise and don't really link in well with the forum. However I can't decrease your score for this because that's just my personal preference. I also noticed you have a playlist of music, I think this is a great touch for your forum and does help to add to the forums originality. One thing I like is you've not set it to auto play and therefore you're aren't bombarded with music as you enter the forum. 

I also noticed you have a page you have to click on before entering the forum. I find this to be a risky move as some might click off the page before going in. However given the type of forum theme you have, I don't think this will be too big an issue. 

I will therefore award you 10/10 for what you've done so far

Keep it up!

Design & Coding Extras

(Score: N/A-5)

(glowing link hover, dynamic navigation bars, nice color pickers, etc)

Since you don't seem to have any of the criteria above and I've mentioned all I had to mention in the above section. I'll remove this section from the finial total. 

Score:

15/15

Generalities & Activity

Member activity

(Score: 4-10)

Activity isn't exactly great on your forum. I found plenty of categories that haven't actually been posted in for quite awhile and with a 102 members this isn't exactly great. I'd recommend perhaps sending out a newsletter reminding your clan members that this forum still exists. Also 6 members in 24 hours out of 102 members, again isn't exactly great. 

I have therefore rating your forum 4/10 because its evident there is some activity, just not a lot. 

Staff activity

(Score: 7-10)

I see you have 5 admins, I don't know if you need that many. I mean your forum doesn't have too much activity but then again because it is a clan forum you might have them as admins for that reason, because they could be important people within the clan. I've seen most of them are active which is good, some haven't logged in for up to two weeks. Overall I'm going to give you 7 out 10 for your staff activity rating because you do have some admins that are inactive. 

I couldn't see if you had any moderators. 

Usergroups

(Score: 10-10)

I'm going to give you 10/10 for your usergroups, as far as I can tell you have 3 usergroups. Members, Clan Leaders and Admins. I don't have anything to suggest or add and I can't fault you on your usergroup choice as all are related to the forum itself. 

Score: 21/30


Total Score: 75/90
So there ya go. People need to get more active !! lol
Set your soul on fire and let the world watch you burn.






Clan

: ṜḀṖṬṎṜ


Posts

: 1276



who reviews forumotion forums?






Clan

: =]Raptor[=


PSN

: fool5646 (PS3)/Chromarc (PS4)


Posts

: 344



nice good thing im here to critique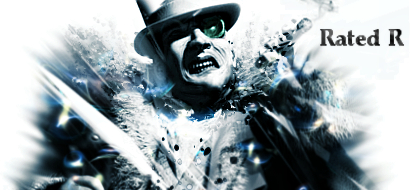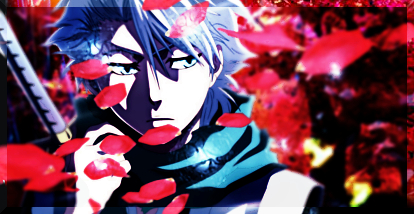 PSN

: R4T3D-R-34L / naga-sado


Posts

: 187



btw where did you find this lady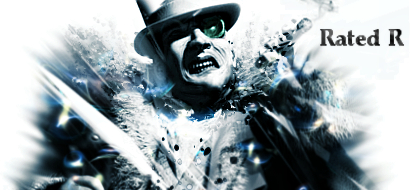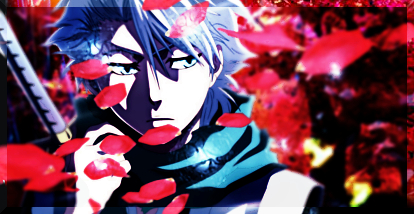 PSN

: R4T3D-R-34L / naga-sado


Posts

: 187



Set your soul on fire and let the world watch you burn.






Clan

: ṜḀṖṬṎṜ


Posts

: 1276



---
Permissions in this forum:
You
cannot
reply to topics in this forum