Hello everyone, Thanksgiving is nearly here and so i decided that i wanted to talk about a few things that i'm thankful for! Those things include Video games and the pioneering days of the online era when it was a new frontier and not everyone knew about it. When we think about old gaming consoles, we quickly think of our beloved PS2 and the many games that were made for it like Socom , Swbf2, and even those EA games that all bite the dust. It's often forgotten that an even older Community exists and is still running to this day. This Community is simply known as the Dream-cast Community. The Sega Dreamcast is much older than the PS2 and it's online capabilities were usually limited to Dial-up or the broadband adapter (Cost: $200+ ) if you were lucky enough to own one. So why mention the Dream-cast? Because we keep looking forward when it comes to online gaming and we are forgetting that many people decided to never keep going, they found their happy place. The biggest and most active game on the dream-cast would be PSO (Phantasy Star Online) and it's one of the best games to own and Play. It reminds us that older games are sometimes better than newer ones. Graphics don't make a game good, it's the experience the game has to offer that makes it good, and that's why people haven't left the Dream-cast Community just like we shouldn't leave the PlayStation 2 community, but regardless, we should be thankful for those who perfected this way of gaming life.
What are you thankful for?
You're right, graphics don't make a game. But the experience you talk about exists in every new game I buy, and if it looks more realistic that's a bonus too. The most recent I bought was Assassin's Creed Unity, I've played every AC that's been released to date, and it's one of the funnest ones I've played. It almost feels like I'm in the game, and that's what I'm looking for. Ya, PS2 had some great games and it still does, a lot of people here still play one of those on PC now. But that console simply will never compare to next gen, not with the rate it's improving at. Sure, some people stayed behind, but compared to the amount that moved on. It's minimal.
Yeah, I'm not down talking new gen Consoles at all, because i own them, Lol. I'm simply talking about an older time and perhaps the beginning of time for online gaming, saying those older consoles could never compare is simply wrong, Sure it doesn't compare in Specs, but you do realize that these were the first consoles with online capabilities, right? And Btw, The Dream-cast had the VMU which was unique for it's time and is still a cool thing to have. 
It's quite simple, The Dream-Cast is Old and Unique and it isn't advanced compared to today's standards, it's old and rare. Being Old and Rare is what makes it special, it holds a charm that cannot be matched just like the Atari 2600 holds a charm that cannot be matched. You would have to own all of these consoles to understand what i'm saying, and what i'm saying is that each console had it's own thing to offer and each console does compare, because we talk about the UNIQUE experience each console had to offer, and such a concept does exist. If you were not apart of the time in which these consoles came out, then i don't expect you to understand what they mean to older people like me.
That's not the point of my Thread anyways, I'm just saying that we should be thankful for the what we have and the progress that has been made in regards to gaming, so with that, i'd like to wish everyone a Happy Thanksgiving

I know exactly what you mean, it's easy to understand. I've played every console that's out outside the very ancient ones. But that's to be expected since I was only 8 at the time and in a very different life at that point.

If it came across as I was retorting to you I apologize, was just creating discussion.
Nah man, it's ok, i understand what you meant

 But i was just elaborating on my previous post so that it was clearer. Discussion indeed, what is your favorite console(s) and why?
Playstation 2 will always be my most memorable console, I've had too many memories from different games for it not to be.  It was the main console I played for years with friends, and I've never had quite the experience like it.  However my favorite isn't a console, but rather PC itself.  PC gaming is by far my favorite, I've got more memories on here than I do on anything else combined.

What's yours?
Playstation 1 was my first console and it was awesome. I still have it and works like new!






Clan

: =]Raptor[=


PSN

: fool5646 (PS3)/Chromarc (PS4)


Posts

: 345



My first console was PS1 as well, I played FIFA 98 with my friend all the time. I remember you could walk up to a guy and punch a code in your controller and it would literally kick the other player in the balls and punch them a few times in the face LOL, they don't make soccer games like that anymore haha. I would say the most fun has been PS2 SWBF2 for me.
Splinter I like PC gaming as well but I miss playing with a controller now.. It takes much more skill to play shooter games with a controller than with a mouse, and I hate how there are people modding and hacking the games we play on PC, which is why I like Console gaming better.
It's a good idea you had to make a thread like this where we can share out deepest thoughts Star

If I had to say something I am thankful for, it'd be the competition we had in SWBF2, I honestly would play any game at all if it had the right amount of skill level, competition, respect, etc. I think SWBF2 was perfect for that and I have not found a game that matches that kind of competitive fun to this day.
Set your soul on fire and let the world watch you burn.






Clan

: ṜḀṖṬṎṜ


Posts

: 1276



I don't know where you get the notion that it takes more skill to play with a controller than a mouse/keyboard, it's quite the opposite. Plus if you wanted to play with a controller on battlefront it's quite simple to set up. The simple fact is mouse/keyboard lets you do far more than a controller ever will, which always for more ability to outplay, counter something you couldn't normally using a controller, and do things out of the ordinary. Therefore the skill cap will always be higher with mouse/keyboard, this is why if you were to put all 3 platforms in one game with each using the platform they play, PC would stomp, it's simply because you can do more with their tools.

Now I'm not dissing console players or people who prefer to play with a controller, I like playing on consoles too. But the skill cap is not higher with a controller, at all.
Dreamcast All The Way ... It's Pretty Simple . ;D
bigHOTdream**!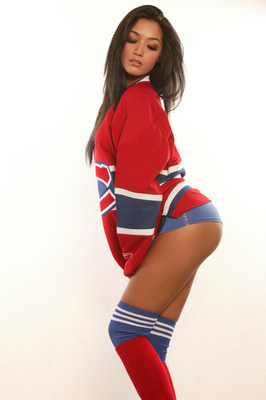 Clan

: {RAPTOR}


Posts

: 169



---
Permissions in this forum:
You
cannot
reply to topics in this forum